Objectives of the cluster
Local production – vertical integration too – is the key to the russian market
Coordinated build-up of a production-cluster in russia for the development
of the eastern market.
Creating a stable and reliable supplier-network between western OEMs and suppliers from different branches
Reliable supplier-network in russia leads to higher process stability and reduction of complexity at the OEMs
Building up a structure of medium sized companies at the russian suppliers industry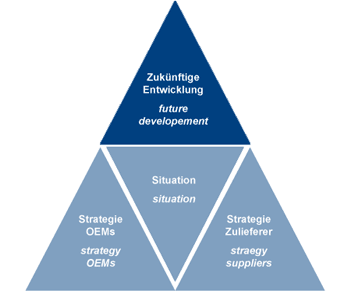 Development of suppliers with local R&D capacity and involvement of russian suppliers
Education of qualified workers in the complete process-chain, according to international standars
Sharing of capital-intensive technologies like surface, laboratories QM and others
Sharing of infrastructure devices (e.g. cranes, container, storage, facility management, IT…).
Coordination of the supply chain (in- and outbound
Use of social equipment like canteen, passenger transportation and others
Better "pooling of interest" and more political weight towards the russian administration.